I would like to share some lessons I learn in college and create a collection for them. This is the first post of them: accepting imperfection. It is a speech for every college student. Thank my sweetie Joey who translates the Chinese version for me.
---
Good morning, my classmates! This moment will be one of the most exciting ones in our whole life. Class of 2021, congratulations!
2021届的小伙伴们,此刻是我们人生中最激动的时刻之一,今天,我们毕业啦!
I am Xie Guochao, an outstanding graduate from the School of Data Science and Muse College. I would like to share with you the most important lesson I learned in the past four years: Accepting imperfections.
我是来自数据科学学院思廷书院的谢国超,很荣幸被评为2021届香港中文大学(深圳)杰出毕业生之一,我想给大家分享我大学四年悟到的一个重要的道理:学会接受不完美。
Last month, during the whole afternoon, I made this silver ring with my girlfriend, Joey. Now, I cherish it a lot and wear it all the time. Of course, I know it is imperfect: it is an inexpensive one, without the best polish, made by two novice craftsmen. Still, it is the most valuable because it carries our unique memory and a meaning that cannot be evaluated by typical standards.
上个月,我和女朋友小涵一起花了一个下午,打造了一对我将珍重终生的银戒指。我知道它并不完美,因为它出自两个手工小白之手,用料并不名贵,做工也不精致。但它在我心里是难以取代的,因为它承载着我们的甜蜜回忆,带有无法用世俗标准衡量的重量。
That everything has a tradeoff means everybody is imperfect. There is no such universal metric to evaluate all of us. I have witnessed many being evaluated by others. Perhaps most of your parents and seniors have told you a golden principle of a "successful" student.
Success = Go to a top graduate school or find a decent job
= high GPA + high test scores + research + internships + prizes.
我们做所有事都会面临取舍,这意味着没有人是完美的。所以世界上也不存在能用来评估每个人价值的通用法则。也许你的父母和学长曾告诉你大学生的"成功标准":
成功 = 去顶级硕博项目或者找到体面的工作
 = 高GPA+高标化+科研+实习+各种竞赛奖项
What about your life, your happiness, and your dreams? They seldom care about these and only want to push you to fit their standards in order to shape you into "perfect" students. Failing to achieve it makes you stressed and depressed. You lose your direction in this extremely competitive society. You lose your passion only because you are not such a "perfect" one.
但你的日常生活,你的快乐,你的理想呢?他们很少关注这些,只想让你按照标准,成为他们眼中的"完美"学生。而你一旦经历某次失败,就会感到压抑,感到沮丧,在这个内卷的时代逐渐迷失方向、失去斗志,只因为你不是那么"完美"。
Hey friends, why do you care so much about the common standard of perfection? You don't need to be perfect in every aspect. Instead, you should accept your imperfections. You know, even the best works tested by time can hardly please every reader. Maybe their novel ideas annoy the conservative scholars. Or they are too complex to make the confused agree with them. However, the key point of their success is to find their place and make a breakthrough in their areas.
为什么我们要那么关心所谓的"完美"标准呢?其实,我们并不需要在每个方面都做到极致。恰恰相反,我们需要学会接受我们的不完美。毕竟,即使是经过时间考验的名著,也很难取悦每一个读者。也许保守的学者会反对他们过于新颖的观点,造诣不足的读者难以读懂他们高深晦涩的说辞。但是,这些作品成功的关键,并不是取悦了所有人,而是找到了合适的定位,并在他们的领域有所突破。
So we should find our place in this society. We should always chase our dreams. We are the rising stars to benefit ourselves and our families and contribute to our university, our community, and our country. That's what makes our life meaningful.
所以我们要做的,是在这个社会找到自己的定位,敢于追逐梦想,成为道器并重,兼善天下,对自己、家庭、学校和国家有所贡献的后起之秀!
The same rule also applies to our university, The Chinese University of Hong Kong, Shenzhen. I know most of us, including me, have been questioned and judged countless times about our university. President Xu always defines us as a "young" university, and actually, young means still imperfect. We don't have as many schools and students as others. We don't even have our own playground.
同样的道理也适用于我们的母校:香港中文大学(深圳)。很多人,包括我自己,在这四年里,因为我们的学校被质疑和嘲讽了无数次。徐扬生校长经常把我们定义为一个年轻的学校,而"年轻",就意味着不完美。我们学校并没有那么多的专业,那么多的同学,甚至没有自己的操场(笑)。
But why do we still love it? Because of our extraordinary friendship and our sweet and impressive memory here. Together, we solve challenging projects until midnight, deliver engaging presentations, manage clubs and startups, and try our best to make a difference to our community and society.
但是,我们为什么依然爱她?因为我们在母校收获了难忘的回忆和珍贵的友谊:我们一起在DDL前的图书馆和研讨室彻夜肝Project,一起穿上精致正装做Pre,一起办社团乐队,一起创业,用一点一滴的努力让社会更加美好。
And because of our distinguished and friendly professors and teachers here. I would like to express my sincere gratitude to my supervisor Professor Chung Yeh-Ching, to all the professors and teachers, to our families, and to the whole CUHK(Shenzhen) Community. Thank you for your efforts to make our university better! And I sincerely wish our university a promising future.
也因为我们学识渊博平易近人的教授老师们。我十分感谢我的导师钟叶青教授,感谢所有的教授和老师们,感谢我的父母,感谢整个香港中文大学(深圳)社区的每一个人。是你们,让我们的母校越来越好!也祝愿我们的母校能拥有更前途无量的未来。
Class of 2021, we are the 黄埔四期, the most remarkable ones in the history of CUHK(SZ). We will find our passion, live a fulfilled life, and become indispensable in our society. Let's gather again on the more beautiful campus with a playground on the next anniversary. Thank you.
2021级的同学们,我们是黄埔四期,是香港中文大学(深圳)历史上最非凡的一届学生。我们将找到生命中的热爱,过上充实的生活,成为社会不可或缺的一分子。在未来的校庆日,期待与大家相聚在更美好的校园里!
---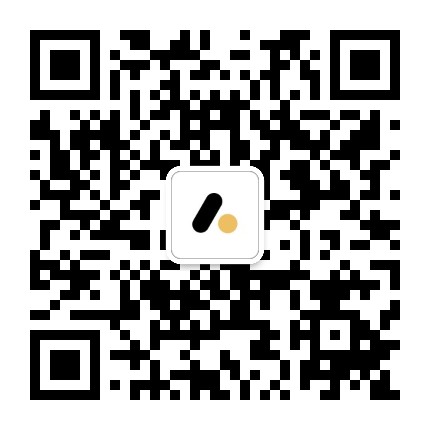 注意:任何形式的转载请联系我 gx@apartsa.com
Read more about my reflections: Undergraduate Category